Thank you for staying with us, we would love to familiarise you with The Barclay and the city. Hope you have a pleasant stay.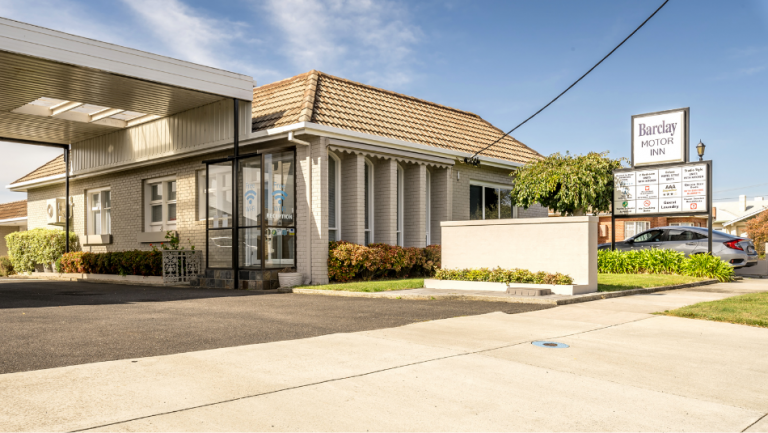 Please take a moment to familiarise yourself with the information provided & do not hesitate to contact reception, if you have any questions or require assistance.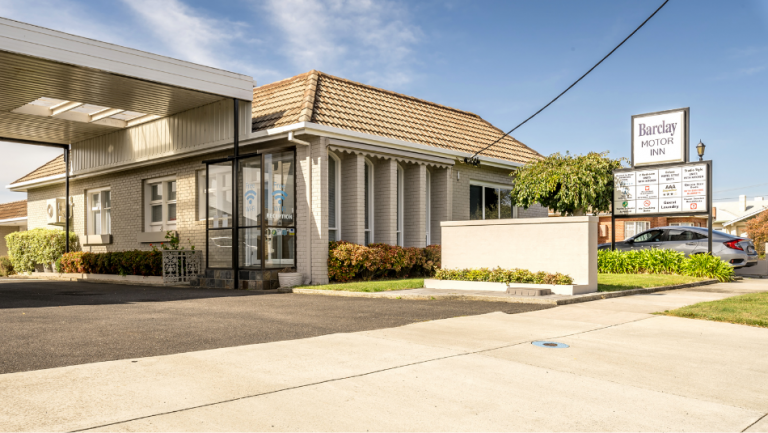 The Barclay is proudly wheelchair accessible, so whether you're in need of accommodations for holiday, business or just for fun, there's always a room that will everyone's needs at The Barclay.
RECEPTION HOURS
Monday – Saturday:                        8:00 am to 8:00 pm
Sunday & Public holiday:                8.30 am to 7.30 pm
CHECK IN/ CHECK OUT
Check in: 2:00 pm
Check out: 10:00 am on the day of your departure.
Extra charges apply for late checkouts. Guests are requested to return unit keys to Reception when settling accounts and before departure. A $50.00 charge applies for lost or damaged keys added to the unit account.
Should guests wish to extend, reduce or cancel any part of their booking, please get in touch with Reception as soon as possible to avoid any booking penalties.
Guests are legally liable for damages to property, with any liabilities to be paid for before or at checkout.
TELEPHONE
A telephone is provided in each room. Dial 0 for outside line. Dial 9 for reception. Inward calls are only available during office hours. Outward calls are charged at commercial rates to guest's accounts. STD and ISD calls are metered at peak rates. Advertised phone company specials do not apply to business telephones.
BAGGAGE STORAGE:
Available at Reception. Should you require assistance with your luggage, contact Reception. For Guests who wish to deposit items of value in the Security Deposit Safe, please contact Reception.
CANCELLATIONS:
24 hours prior to arrival
Prices are subject to change due to seasonal variation and special events.
PAYMENT METHODS:
We accept Visa, Mastercard, Union Pay, and Eftpos.
MESSAGES:
Where possible, messages will be delivered to rooms, however we do suggest that you check at Reception for incoming messages.
TOURIST INFORMATION
For any Tourist Information, tour and accommodation bookings, maps or brochures, please contact Reception during open times or click here.
ADDITIONAL INFORMATION
In the event of serious illness, please dial 0, then "000′ on your phone for connection to emergency services. A first aid kit is available through Reception for minor injuries.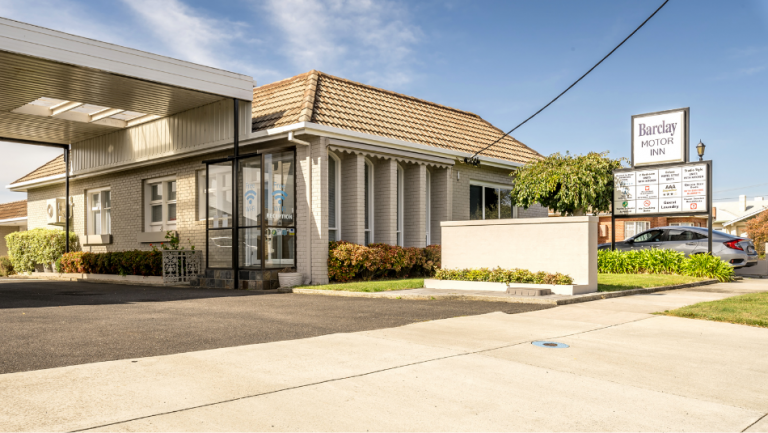 Please take note of the Innkeepers Liability Act, which is on display at Reception and in your room.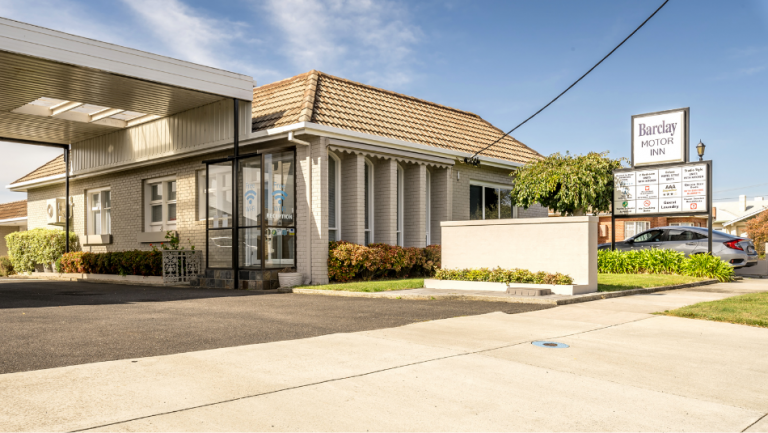 Barclay will accept no responsibility for clothing items or any personal effects left behind; please ensure you have checked the unit for your property. Lost property is held for 30 days and then, if un-claimed, donated to a local charity. All food items or bathrooms or opened medication products are disposed of immediately.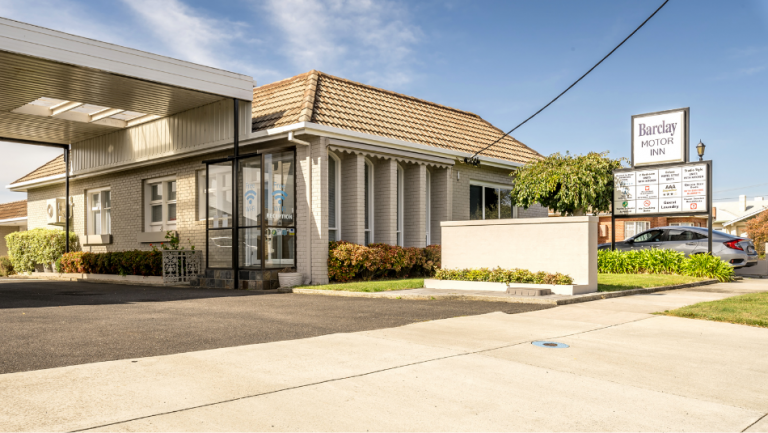 PETS POLICY:
Tasmanian State Government Health Regulations DO NOT permit pets or animals in the units under any circumstances. A cleaning fee of $150.00 is applicable if pets have been in the unit.
SMOKING POLICY:
All units, swimming pool and conference rooms are non-smoking areas. However, there are ample undercover areas for guests who wish to smoke; please use the ashtrays provided. A cleaning fee of $200.00 applies to guests who smoke in their unit.
PARKING POLICY:
There is a parking space allotted to each unit. Therefore, guests must ensure that they are using the correct numbered bay for the convenience of all our guests. In addition, you must park any additional cars on the street unless permission has been given on a provision that car spaces are available.
We request the guest to maintain a speed limit of 5kmph while on the premises. Please be mindful of young kids and the elderly.
FIRE SAFETY:
In case of fire, a detailed exit map is located on the back of your room door.
NOISE POLICY:
Outdoor areas have a 9:30pm curfew.
Please respect other guests right to a peaceful night's sleep.
We advise the guests to keep gatherings and noises to a minimum. However, prompt action will be taken should parties or gatherings create any undue noise or disturbance or cause inconvenience to other guests.
If you are experiencing a noise issue, contact management – Dial 9.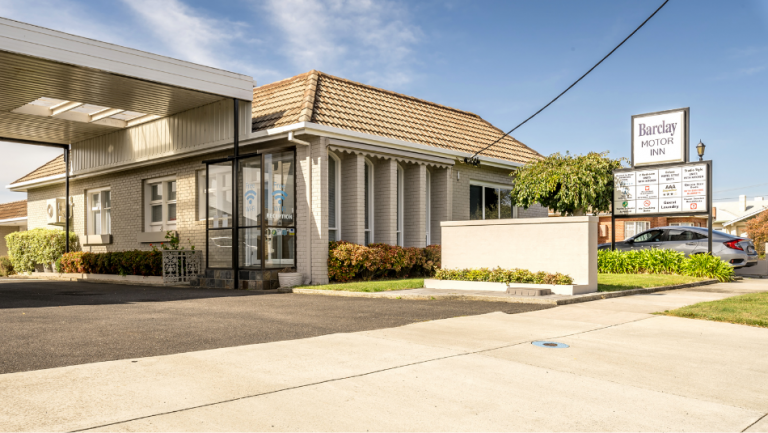 We service all units, daily. Minimal servicing is offered on Sundays and Public Holidays. Please note that guests are responsible for kitchen utensils during their stay. If there are any broken or malfunctioning items in your unit, please notify Reception so they can be repaired/replaced as soon as possible.
Extra tea/coffee/sugar and milk are available from Reception during open hours.
LAUNDRY
A same day service is available (Monday to Friday only). There is a laundry bag and docket in each unit, please complete the docket, and your laundry bag at the Reception by 9.00 am for the same day delivery by 4.30 pm.
The Guest Laundry is open from 8.30 am to 8.30 pm. The washing machine and dryer cost $4.00 per wash or dry cycle (4 * $1.00 coins). Washing powder ($1.00 per sachet) and change are available from Reception. Guests are requested not to leave their washing in the machines after the cycle is complete.
Ironing boards and steam irons are available in all units.
BABYSITTING
A babysitter can be arranged through the Reception at standard commercial rates. A minimum hire of 3 hours is charged.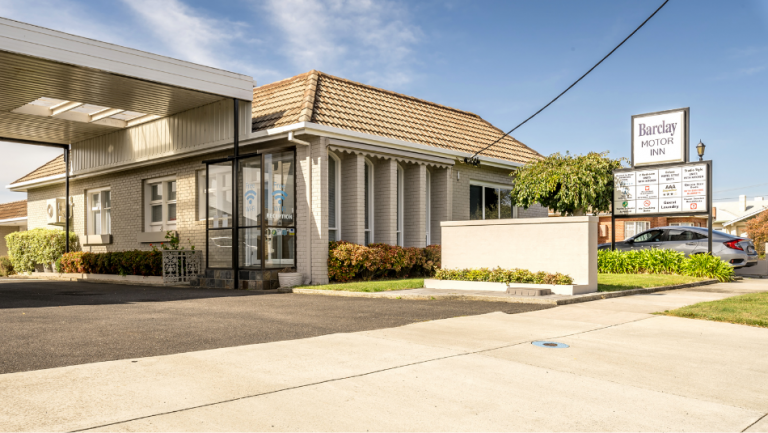 All of our rooms face into a central courtyard where our sparkling outdoor pool is located. It is surrounded by a security fence and child-proof gates for your family's protection. The pool closes at 9.00 pm every night, ensuring a peaceful night's sleep for all. Timber decks surround the entire pool area with ample seating areas designed to soak up the summer sun and make it easy for you to keep a watchful eye on the children. The first floor provides a timber decked courtyard for relaxing; our sparkling outdoor pool completes the picture for a truly private and peaceful stay.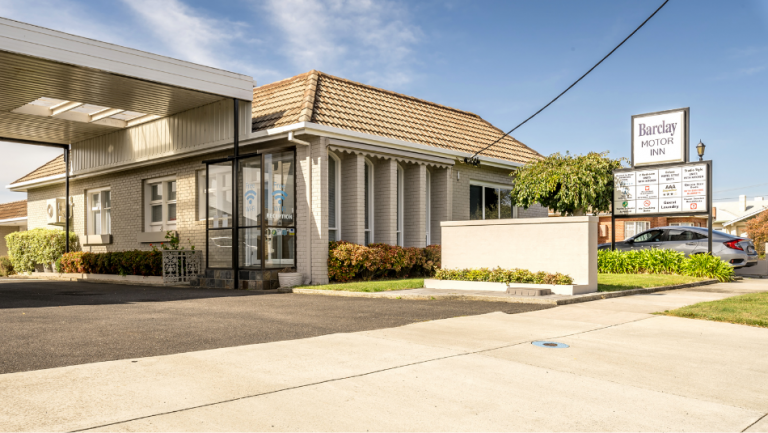 Barclay will accept no responsibility for clothing items or any personal effects left behind; please ensure you have checked the unit for your property. Lost property is held for 30 days and then, if un-claimed, donated to a local charity. All food items or bathrooms or opened medication products are disposed of immediately.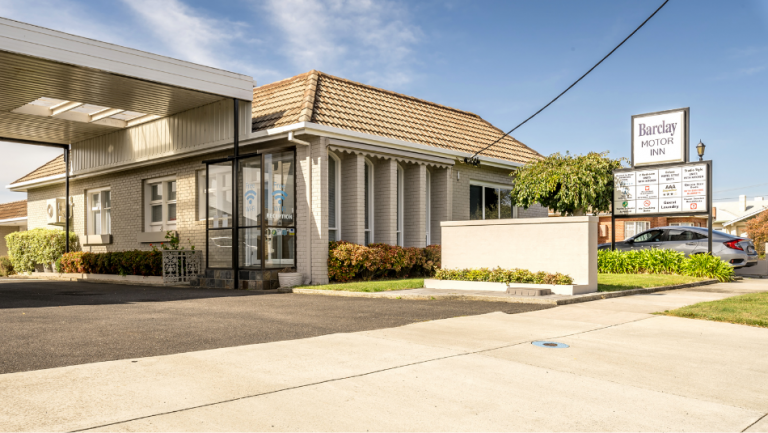 A selection of Beer, Wines, Spirit Mixes, and Snacks are available from Reception during open hours; for after hours' service, please dial a9 on the unit phone and speak with a staff member to inquire about the availability of snacks.
Breakfast is available by room service and can be ordered from the breakfast menus in your unit. Please complete the menu in your unit and leave them at Reception by 8.00pm to get a delivery the following morning.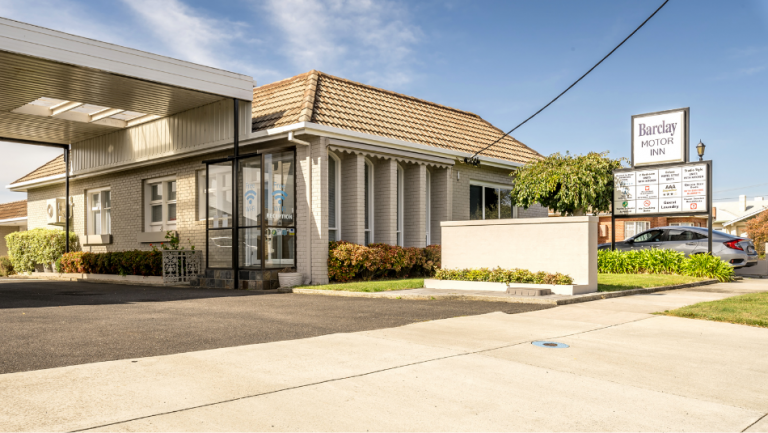 POOL 
Indoor Heated Swimming Pool – 28° Perfect
Open 8.30am-Closed 8.30pm
The pool room is equipped with towels; we request the guests not to use their unit towels in the pool. Children and non-swimmers must be supervised at all times by a responsible person. We ask the guests to keep any running, jumping, diving and undue noise to the minimum to respect the guests' privacy. Smoking, eating and drinking are prohibited from the pool room at all times.
Our Management reserve the right to request any guest to vacate the pool room at any time at their discretion.
OUTDOOR COURTS
Open 8.30am-Closed 8.30pm
Tennis racquets and balls and basketballs are available from Reception. We request the guests to respect the usage of the premises by avoiding swinging on the net or climbing the fence to retrieve lost balls. A $4.00 charge applies for lost balls, and any damages to equipment will be charged to the unit account. Children must be always supervised by a responsible adult.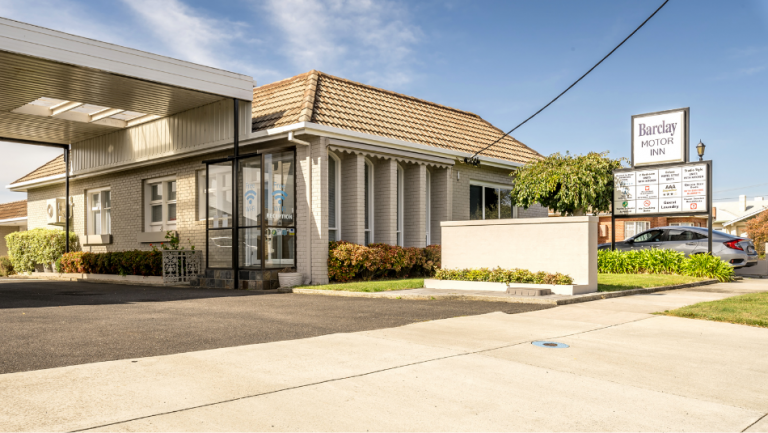 Free Wi-Fi is available to registered Guests. Log on only to Barclay Guest and enter the password. The password is available from Reception. We ask Guests to respect to rules of usage as listed in the compendium.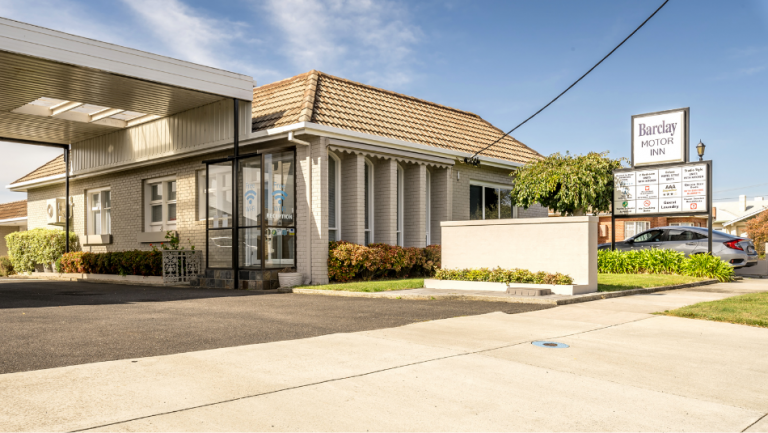 Televisions are all pre-set to the Digital Network; please refer to the Television Card in your unit for operating instructions. We do ask Guests not to change the TV settings; in the event of a problem, please report it to Reception.